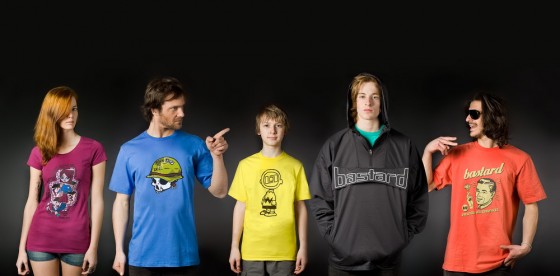 Many collaborators and friends have gathered again for the now classic photo shooting with photo master Giuliano Berarducci, who, as a ship captain from other times, guided us through the stormy weathers of the semestral shooting that gave birth to the spring summer 2011 bastard catalog.
Thank you, thank you and more thank yous to Enrico "ERREDBARON" Predeval, Mattia Turco, Nicola Giordano, René Olivo, beautiful Giulia "fastidio" Boselli and young Easy, who posed for the first bastard kid collection.
Exceptionals models were Koji and Luca from Milano City Ink, Giorgio from UBM, Nico & Andrea alias Pink is Punk and the Warriors.
Enjoy the images.