by Riccardo Tognella 19 May 2016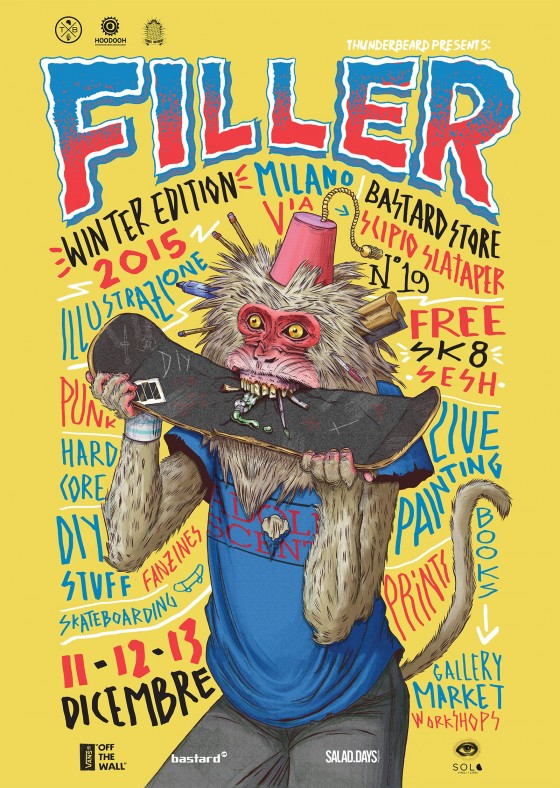 Filler is a convention dedicated to illustrations, graphics and art linked to the punk/hardcore/skater world. All projects embrace the DIY movement. Read the rest of this entry »
We met the tattoo artists from Milano City Ink about a year ago to realize a t-shirt line called Against Claustrophobia with them.
The whole claustrophobia concept stems from the proximity of their studio with the S. Vittore penitentiary compound, hard to ignore with its oppressive presence in the center of Milano.
The claustrophobia of captivity may recall the confinement of ink trapped under the skin, or an idea trapped in the mind that needs an artist to be freed.
Thus resulting in 3 graphics by Luca Natalini, Amanda Toy and Koji Yamaguchi who, for once, chose cotton instead of skin as their canvas.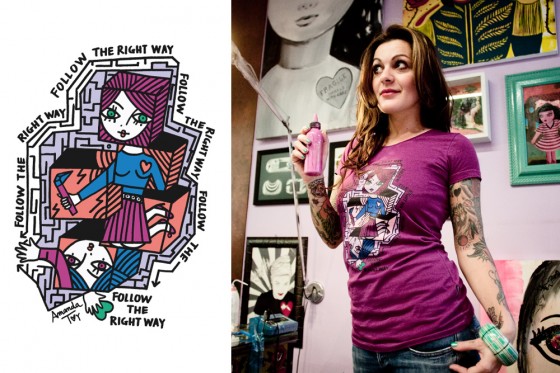 Cubist dolls with naif references for the Amanda Toy artwork.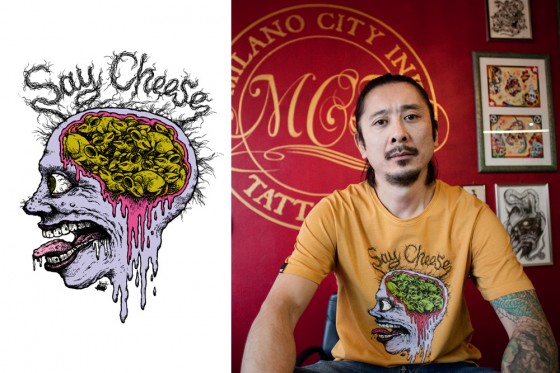 Koji Yamaguchi's artwork is a controversial cartoon with green rats held prisoners in a purple brain.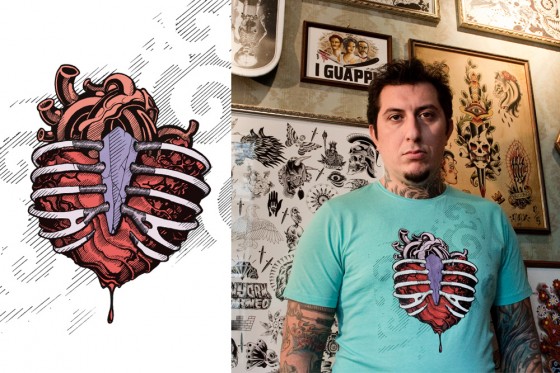 Luca Natalini interpretes the subjet of the collection with a suffering hearth trapped in his rib cage.
Salad Days Magazine decided to elaborate this collaboration with an interview to Matteo, who provided for design, and Attilio, who coordinated the artists' work. You will find it on Salad Days Magazine 8, July issue.