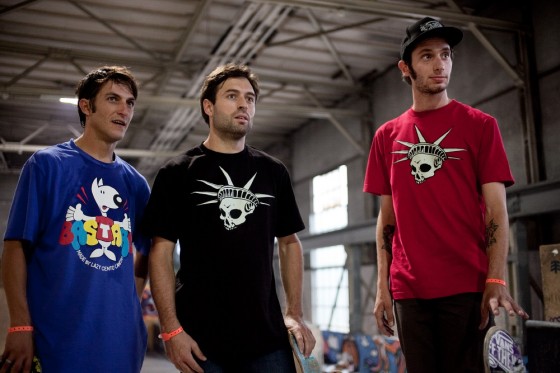 Bastard store makes it to the Vans Shop Riot european finals once again. This last edition was held at the Wintherthur skatepark in Switzerland on Saturday, October 9th.
Representing bastard store Daniele Galli, Marco Lambertucci and Igor Fardin. The boys skated really good and placed fourth, which is awesome considering the very high level of the contest.
First place goes to ABS, french shop based in Annecy (really impressive!), followed by 50-50, Danny Wainwright's legendary shop in Bristol, and third place goes to the Austrian 5boro.
Incredible best trick contest, won by Tim Zom with a backside noseblunt down the big rail.
Click here to watch one of the first videoreports available online.