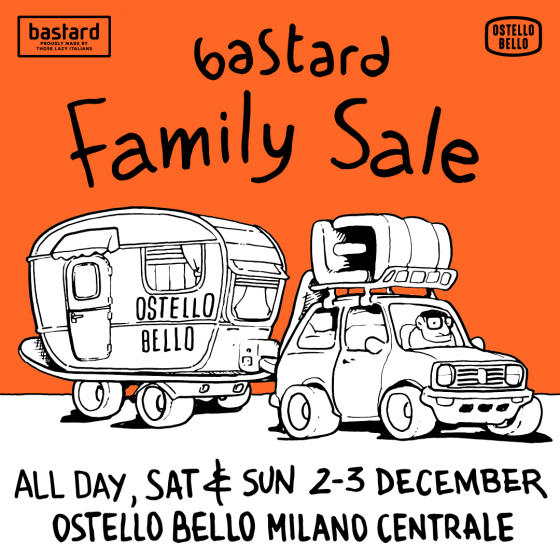 Starting from Saturday, the 2nd, until Sunday, the 3rd December at Ostello Bello Milano Centrale, bastard on the verge of its thirtieth birthday, is awakening from hibernation due to popular demand. It's getting back into its trademark OG Family Sale business—a traditional sale reserved for friends and those of you who follow us. We are offering samples, prototypes, last pieces, and other exclusive clothes and accessories for the Winter.
Those lazy Italians have delved deep into the warehouse and will be open for the whole weekend from 10:30 to 10:30pm.
Come join us if you are around!