by davidelp 16 March 2010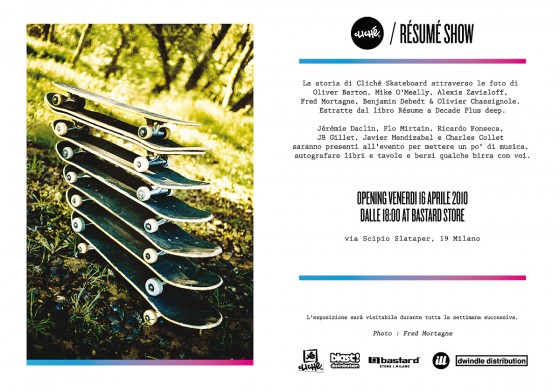 Blast Distribution present Cliché Résumé: 320 pages of european skateboarding, with a photo exhibit at bastard store, via Scipio Slataper 19, Milano.
The book, written by Mackenzie Eisenhour and published by Ginko Press, is the result of the wise art direction of ill-Studio in Paris.
It will open up on Friday April 16, at 6,00 PM, Jeremie Daclin, Flo Mirtain, Ricardo Fonseca, JB Gillet, Javier Mendizabal e Charles Collet will be attending for the occasion, they will skate the bastard bowl, besides signing books and decks.