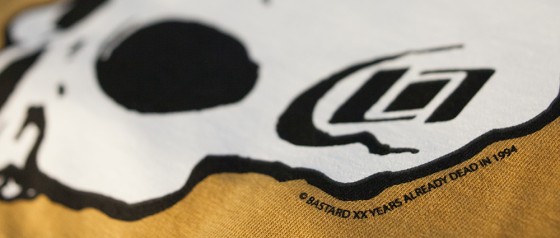 We just finished uploading the bastard's 35th collection on the online store, with which we celebrate our first 20 years in business!
And once they grow up, they will take revenge by making their own clothes.
— bastard
By making these products we had fun with Tato Chiala, Marc McKee and Cliché Skateboards, Muckefuck Skateboards, 2501, Whidaw DIY, Motoki Yoshio, students of design schools in Milan, bastard bowl riders (who regularly test our stuff) and all of our friends, who swung by the bastard store with plenty of ideas to be shared and turned into products.