by giuli 20 November 2012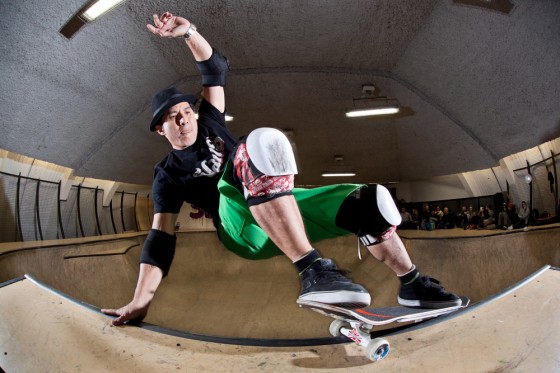 Christian Hosoi, Tony Alva, Steve Caballero and Giorgio Zattoni. It's not the X-Games legends roaster: these are simply the riders that participated to the most unbelievable session ever at the bastard bowl.
Hosoi, who's always been the king of style , shows us he's still in an incredible shape. He's almost too good to be true. He rides as if time has frozen. Pure legend.